Many people are looking for unique cleaning and handyman services online. On-demand handyman app across the online platform is one of the greatest ways for connecting customers with professionals. Choosing the leading Handyman clone app would be a perfect way to find experts for your household tasks such as remodeling, cleaning, carpentry, plumbing, wiring, and many more.
More numbers of handyman service apps are available. Normally, the working feature of the handyman app is quite similar to that of Uber, so that they are known as the Uber for handyman app. Handyman clone app script allows users to view more on-demand service providers across the vicinity easily.
Advanced filtering features are also available, giving you a better way to assist and lock on your preferred choice. In addition, impeccable UI experience in the Handyman Clone App mainly provides the most On-Demand Service platforms.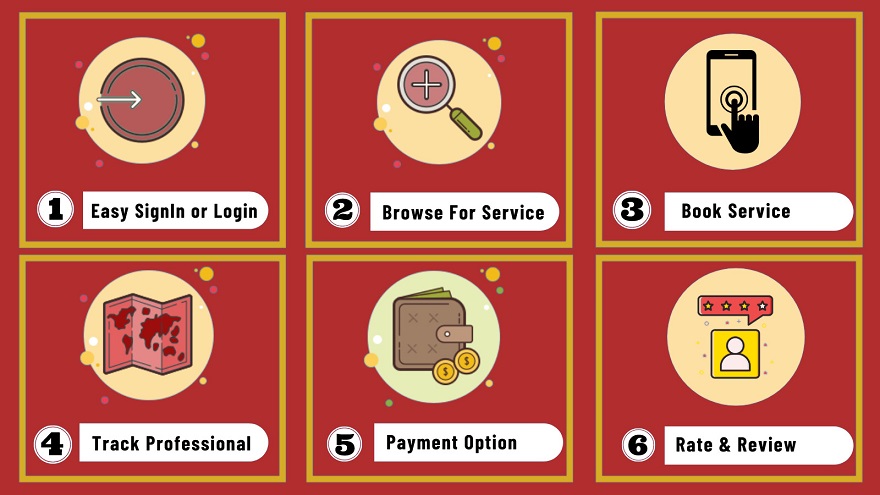 Easy Sign Up or Log In
Customers could sign up through App through mobile numbers or email. It is also easier to connect via social media account like Facebook, Twitter, and many more.
Browse For Service
After login, the customer could easily browse the required services on Handyman Clone App. Whether you are looking for electricians, plumbers, carpenters or any service, it is easier to avail them.
Book Service
Upon booking the services, the customers with be sent the confirmation message. When the request is accepted, then the customers would schedule service based on the requirement.
Track Professional
Customers could track the location of the service provider based on the service status.
Payment
After the job is done, customers can pay for the service via cash, card, wallet, etc.
Reviews and Ratings
It is important for businesses to achieve customer loyalty and support. And this can be possible by knowing how they are performing from their customers. Hence, a review rating system should be included in the on-demand custom app so that users can share their experience and give feedback.