How Postmates Clone App Works
Let's have a look at how Postmates works with a cutting-edge 4-step business model!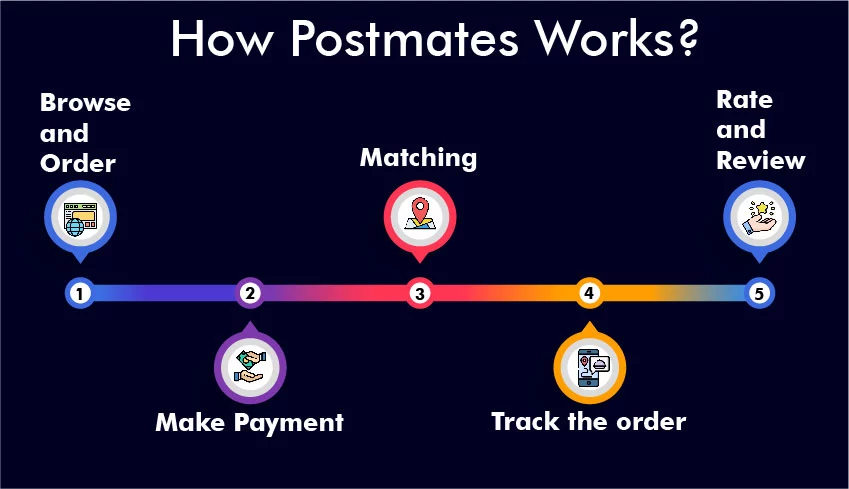 Step 1: Browse and Order
The very first step in Postmates Business Model is to create a demand among people. One can easily browse the products and order them to get delivered to the doorstep.
Step 2: Make Payment
Once the payment is made for the order by the customer, it is said to be received. According to the distance between the pickup and drop-off location, the delivery fee is charged in addition to the actual price of the item.
Step 3: Matching
Once the order is received, a notification is sent to a delivery guy regarding the customer's order. The application works smartly by allocating the order to the postmasters who are nearest to the store. So, the delivery person shops for your order and then delivers the items to your doorstep within an hour.
Step 4: Order Tracking
Postmate's business model has this excellent feature of tracking orders. In the case of delays, the customer can report the same to the authorities. Also, the tipping option entirely relies on the customers. If the orders are finished very seamlessly by the post mate, the customers can add tips for the delivery person as a token of reward.
Step 5: Rate & Review
Customers can rate and write a review for a restaurant. Customer also can give their feedback on the app.
So, that's how Postmates works!