How Eat24 Clone App Works
LET'S HAVE A LOOK AT HOW Eat24 WORKS WITH A CUTTING-EDGE FOUR STEP BUSINESS MODEL!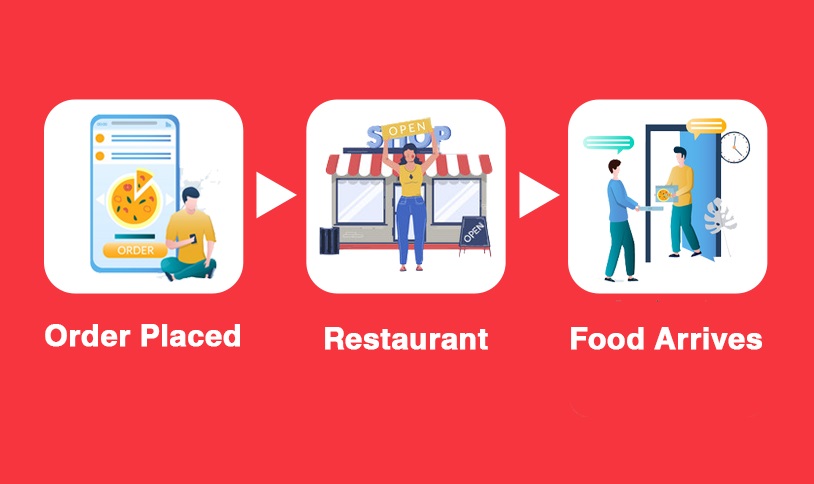 In the modern-day, the Eat24 Clone has become renowned among people for its unique features. The Eat24 app provides the favorite food to your doorstep as you can easily choose the preferred Food Menu and restaurants to place your order. Moreover, eat24 App is known for the reliability and security features so that they provide seamless, uninterrupted service suitable for the customers, delivery person and restaurant.
With more features, the Eat24 clone app development service brings you the complete customized and integrated attribute such as the deals, offers, order statistics, multi-lingual, and many more. The customer could easily track the order as well as current locations.
Step 1: Login/Signup
Sign up via your Mobile or Email Id. Enter the OTP to verify and start accessing all the features
Step 2: Choose Restaurants
With complete login facilities, customers could easily see all the nearby restaurants along with the logo, address, rates, and more.
Step 3: Choose Food Menu
Upon choosing your restaurant, it is easier to view the complete list of food availability. Search your favorite food manually, and it is easier to book your order.
Step 4: Multi Payment options
Customer could easily pay the amount to a restaurant owner in more ways - Credit/Debit Card, Net Banking, Cash On Delivery, in-app wallet and more.
Step 5: DELIVERY
Placing your order with providing the payment online gives you an instant notification, sent to the restaurant and prepared the food. Prepared food would be picked by the delivery boy and delivered to your doorsteps. You can track your order accurately with the location of the Delivery boy.
Step 6: RATE & REVIEWS
Customers can rate and write a review for a restaurant. Customer also can give their feedback on the app.
So, that's How Eat24 Works!