How GloriaFood Alternative App Works
LET'S HAVE A LOOK AT HOW GloriaFood WORKS WITH A CUTTING-EDGE FOUR STEP BUSINESS MODEL!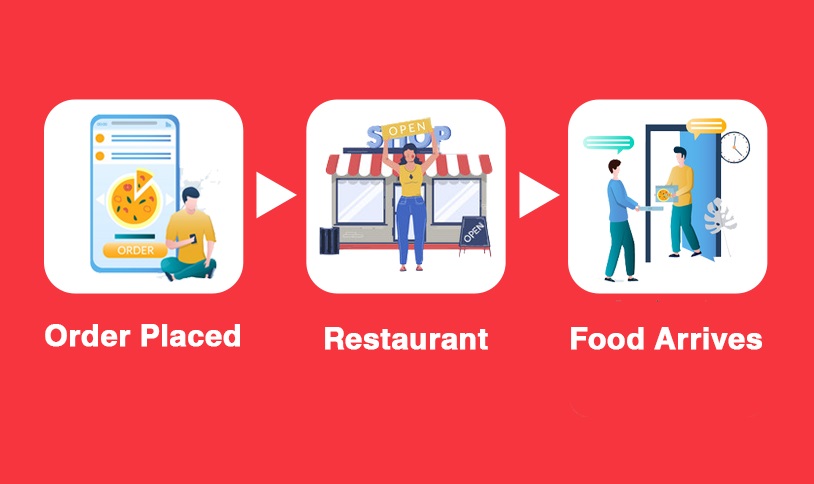 Whether you're a restaurant owner, manager, or operator who takes orders, you're probably aware of the many advantages of being able to accept orders online quickly and simply. There is just one problem- the vast majority of restaurant internet ordering systems are defective, insufficient, or otherwise leave much to be desired.
You should be delighted to learn more about this online meal ordering system as a result. By providing a real time experience, GloriaFood assist you in moving your company ahead and keeping your consumers satisfied and returning for more.
Step 1: Login/Signup
Every time one of your clients makes a purchase (either via your website or through your Facebook page), you are immediately and automatically notified. Upon receiving the notice, it will be sent straight to your smartphone or tablet.
Step 2: Multi Payment options
Customer could easily pay the amount to a restaurant owner in more ways - Credit/Debit Card, Net Banking, Cash On Delivery, in-app wallet and more.
Step 3: Live Tracking
You will be able to see your purchase in 100 percent real time and complete a one page check out after you have heard the distinctive sound alert.
Step 4: DELIVERY
When you've finished reviewing the order, you can accept the order and then enter the anticipated delivery time in the appropriate field. That is all there is to it. All of your orders are handled and processed, and you are given the opportunity to confirm and accept (or reject) orders as they come in.
Step 5: RATE & REVIEWS
Customers can rate and write a review for a restaurant. Customer also can give their feedback on the app.
So, that's How GloriaFood Works!