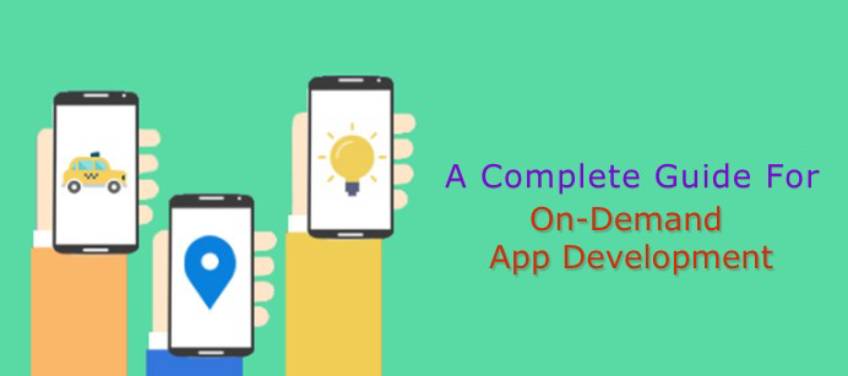 An on-demand service app is the most versatile app that lets you order any of the available services online such as, food, medicines, etc. It adds value to the on-demand economy where goods and services are made available at the convenience of the customers. It can be developed by technological companies based on consumer behavior, cloud infrastructure, and many other interface layers connecting vendors, consumers, and logistic services.
An effective service that businesses can take advantage of and provide fast delivery of goods and services. On-demand app development needs sound network infrastructure and connectivity which integrates different verticals to track data and deliver goods and services on-demand. Technological industries are developing models that can benefit many industrial sectors to provide services on time with the use of technology.
For many sectors like groceries, retail, logistics, etc technology can be implemented on top of the existing models. The mobile commerce is an emerging technology which makes placing orders easy within a few clicks on the smartphone. Consumers can avail a host of services using these services and businesses can find better conversions and consumer satisfaction with the use of this technology.
A service provider company such as Uber are helping people get where they want using their app. The reach of on-demand service apps can be far-fetched and can help many industries build customers and better vendor management. This is the app that helps you satisfy targeted customers by satisfying their needs. These are the parameters and insights you can look into to develop an on-demand service app for providing services.
Choose the target audience
It could be people of different age groups, demographics, ethnicities. Choose a small or any size of the target audience and analyze what service they are looking for which makes their life easy. Analyze how your target audience would be benefitted by this service and how it is solving a problem.
Features for the app
Push notifications, vendor management, admin management, customer request service, ratings, tracking and managing reports, payments, and other services. You can develop a customized on-demand service app and choose the features you want to add depending on the type of service you are providing. You can develop client-delivery-booking apps.
Backend
You need a set of APIs that connect the app to various interfaces and come with a free or a paid subscription plan. APIs let you develop customized on-demand apps for smartphones. It lets you use a single system to manage vendors, admins, customers, reports, payments, and tracking orders. Using APIs reduces costs and makes the apps stable and sustainable.
Flexibility
If you are the service provider you can work on your timings and decide the schedule. You can track and analyze the reports as everything is accessible within a few clicks from the dashboard of the app. From the dashboard, you can manage and view various services, pricing, discounts, and more.
Testing
At different stages of development of the on-demand service app, it is important to test the app before you launch it. Test the app in a real-time environment to check for bugs, consistency, and features in beta testing before publicly releasing the app. You can reiterate the process of testing until there are no bugs or inconsistencies.
Launch
Once the app is tested for features, functionality, navigability, and other aspects, you can launch the app. You can launch the on-demand service app in the app stores. If for any reason, your app gets rejected you can rework and re-launch it.
There are many industries benefited with the on-demand service apps such as transportation, food delivery, retail, healthcare, and e-commerce industries. The payment system is easy to use, fast, and secure. Businesses can use these apps to satisfy their customers and provide them with quality service which can be booked within a few clicks. With these apps, services are made available 24x7 from any location making it convenient for customers to use them to satisfy their needs.
Consumers do not mind spending a small fee to get quick delivery. The payment system is designed such that it includes delivery charges. Most of the users do not want to physically visit any store anymore. These apps make doorstep delivery possible.
Conclusion
The on-demand service apps make it easier for customers to get what they want at their doorstep and for businesses to provide quick and efficient delivery of services. These are high-performance apps which boost the economy of any country.
They are based on scalability models and businesses can seek potential growth in developing these apps. It is a cost-effective solution for branding and has a direct connection with consumers using your service. This is the business which attracts investors easily as it has a higher return-on-investment rate. These are the most time-saving and cost-effective solutions for businesses as well as consumers.