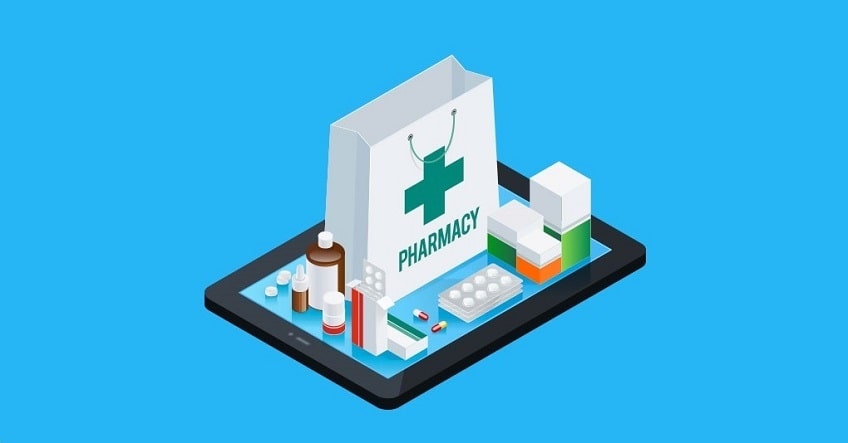 Today every business is digitally driven. Medicines being one of the essential items in everyone's life is also being delivered online, and this has become a popular practice now. If you have a pharmacy business, then a medicine delivery app is a dire necessity, not just to boost your sales but also to get wide recognition for your brand by offering quality service online. When you ensure timely delivery of your medicines, this adds to your business's service quality, which makes your customers ultimately happy.
The idea behind the medicine delivery app is to offer convenience to the lives of the people, in normal times, and during the emergency, especially in a current situation like COVID, when stepping out of your home could prove risky for you.
Today all the top medical companies offer home delivery of medicines, which has indirectly enhanced the demand for medicine delivery app development services across the world. These apps are created as user friendly with numerous features and constant support; therefore, they can be used by anyone who knows how to operate a mobile, not necessarily a geek.
Statistics have shown the popularity of the medicine delivery apps
e-pharmacy has a great future growth potential considering the number of the senior population in the country and the amount of convenience it offers everyone to get medicine faster. Experts said e-pharmacy would have a large share of the total growth of the pharmaceutical industry in India.
The online medicine market is growing at an unprecedented rate in India though the practice came into fashion some 3 to 4 years back. The concept has been well received by the masses and the government as well. Back the year 2017, as per analysis, daily about 10000 to 15000 online medicine delivery orders were received. So, e-pharmacy is booming, and the medicine delivery apps have a great role to play in this. According to research conducted by Frost and Sullivan, a leading business consulting firm, the Indian pharmaceutical industry has grown considerably from 2014 to 2017. The prediction is that the online market for medicine applications will rise to $100mn by 2025.
Small and big businesses in the medical industry rely on medicine delivery apps to offer fast services to healthcare providers and customers. These apps are created in an interactive platform and contain various features that help end-users stay connected with healthcare services.
This is how you can supercharge your pharmacy business with an On-Demand Medicine Delivery App
If you are still confused about choosing a medicine delivery app for your business, we will show you how it helps take your business to the next level. Today under the face of tough market conditions, it is important to keep your business up to date to survive in the race. Modern-day pharmacists try to attract customers through various advertising tactics such as offering discounts and investing in other advertising methods and offering quality products to build their online reputation. All these measures are directed towards creating a brand identity and garnering more and more revenue, and it is made possible with the help of these apps.
These medicine delivery apps have revolutionized the way people used to get medicines earlier. They have built-in features with the help of which they easily track patient records, quickly create an online prescription, sometimes a quick consultation if necessary, and automatically prepare the list of the medicine's customers order.
By way of offering quality service, a pharmacy can retain their old customers and attract new customers. Apart from avoiding the necessity of going out to buy medicines, there are many reasons which make these apps popular.
Fast delivery
Who does not want to get his medicines in the comfort of his doorstep? Given this psychology and comfort medicine delivery apps deliver within 24x7, some even faster. With the help of their agents, they mostly offer countrywide delivery.
Discounted offers from time to time
These apps know how to conquer the heart of the customers. For this purpose, they give offers and discounts now and then. This enhances the trust in the customers' minds, thus encouraging them to order again and again. The customers earn loyalty points and rewards every time they order and recommend the app to the others.
Informative
People want to know more about their medicines, which has been appropriately utilized by these apps. All information is given in a detailed manner like the description, side effects, benefits, ingredients, amount of dosage, etc. to remove any confusion in the customers' minds.
Online consultation
These apps allow customers to connect with qualified doctors online through videoconferencing and chats. In case of any emergency, costumes can quickly talk to these doctors or pharmacists online.
Reminders
It is important to consume the medicine on time, so a medicine delivery app helps not disrupt your medicine schedule. This facility helps users get medicines before the stock finishes so that not a single dose is missed due to a lack of medicine. The mobile app will inform the users through texts or through calls to reorder the medicines. As a user, you should activate the reminder every month according to the usage.
Return and refund
If you have any issues with the order, you are free to return the medicines after registering your complaint at the app. This is designed to create trust in the minds of the users. After the product is returned, your money will be refunded back to your account.
Concluding opinions
Having a medicine delivery app reduces the amount of dependency on others if you are an older person. Another advantage is that customers can browse several categories of medicines and choose the one they want, and then they add them to their carts and proceed to check out. After making the payments, they will wait for the delivery. In between, they can track the status of their order. It is that simple.
Developing such an app has never been easy as several aspects to be examined, such as quality, user-friendly features, etc., to be able to give a complete service to the customers. However, with the coming of the several such mobile app development companies, these aspects can be well-taken care of.
If you are looking for a quality and affordable on-demand medicine delivery app development services for your pharmacy business, you can get in touch with us. We, Grepix Infotech, is a renowned mobile app development company in India that develops highly interactive, futuristic, and multi-functional mobile applications suitable for Android and iOS platforms. We leverage on the up to date technologies to give a new direction to your business.
By joining hands with us, you will get a well functional and beautiful looking app with constant technical support and suggestions to satisfy your customers.
We cater to all sizes of businesses small, medium, and big. We have a large clientele across the USA, UK, India and in the Middle East. We assure you the most professional services from our end that will help you scale the ladder of success.