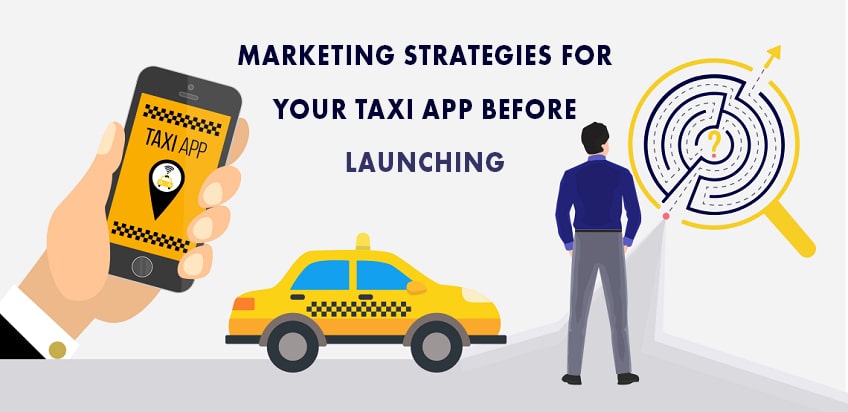 In today's competitive landscape, the shared taxi trend has become one of the profitable and mushrooming businesses to invest in.
And consequently, it opens a door to a multitude of opportunities for many businesses. Also, with the huge success of Uber, people are finding ways to launch their own taxi businesses.
And if you are looking to start an online taxi business (no matter what it is), you cannot overlook the importance of a taxi app development.
Did you know?
The trend of taxi apps, a couple of years ago, reached its peak, amounting to $15,721 million in the US.
Surprising…isn't it?
With such unprecedented growth, businesses are switching to create an Uber clone app to kick-start their business. But apart from app development, you cannot overlook the marketing strategies that will grow your business!
So, if you are looking to build your own mobile app solution for your business, you must consider the following strategies. Let's discuss them in detail.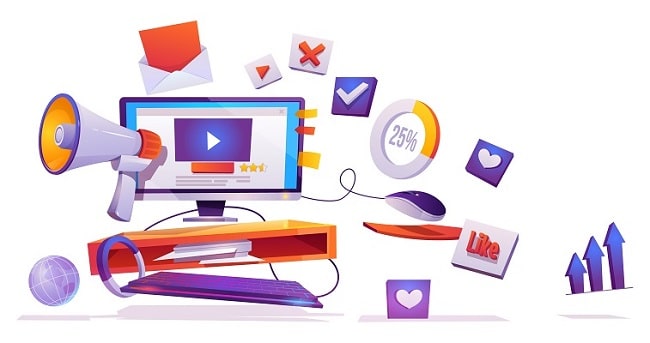 Build Your Online Presence
When it comes to brand promotion, nothing could beat social media!!
You may easily put your business on different social media platforms like Facebook, Instagram, Twitter, YouTube, and others to create brand awareness and attract your target audience.
To let your audience know about your taxi app features, you must connect with target customers by sending them promotional messages, graphics, and enticing posts.
Talk about the current trends, you must consider Gifs, stories, short videos, and other information videos to engage your audience. This would make them try your new taxi app.
Don't Overlook Promos/Discounts
When it comes down to capturing customers' attention, promo codes and discounts are something you cannot afford to avoid.
Make sure you create promotional coupons and flyers and don't forget to distribute them in public places like colleges, cinema halls, restaurants, shopping malls, markets, etc.
When you identify your customers, you can easily maximize your marketing and branding efforts, ultimately driving more and more customers to your app.
If you don't have enough time to focus on marketing, make sure you choose the best app development company in India that efficiently harnesses state-of-the-art marketing tools to get the job done with ease.
Do Branding
Fleet branding has significantly gained traction!!
Did you know?
A vehicle with stickers wrapped around is viewed by thousands and thousands of people every hour.
It couldn't be wrong to say that more than 90% of people on the road notice such vehicles and nearly 40% of them strictly read those advertisements.
When you do vehicle branding, it is likely to bring visibility at minimal costs while promoting your taxi features to the whole city. So, make sure you put stickers or advertisement posters on your vehicle with your brand name and logo and move it across the whole city or park in the marketplace to significant attention.
Prioritize PR and Media
Social media marketing is incredibly important!!
But simultaneously, you must focus on PR and media firms that could make your app more recognizable among your target customers. When you do so, you are likely to ignite the interest of your customers for your app, ultimately leaving a great impression.
When people start recognizing your brand, it would further build brand loyalty among your audience.
Always check your Customers' Reviews
Reviews,these days, play an incredibly important role in impacting customers' decision whether to choose your brand or not!
Make sure you always adhere to what your customers have to say about your brand.
This would ultimately help you focus on customers' issues, ensuring they won't happen next time. When you do so, your customers are likely to get impressed, ultimately boosting user engagement and loyalty.
Tune into Referral Marketing
If you want to augment the number of times your app is installed, you cannot neglect the power of referral marketing!!
For those who don't know, referral marketing is an incredibly powerful technique that lets your users recommend the app to their friends/family.
The reason behind their popularity of referral programs is that people are likely to trust the advice of the people they are connected with.
Choose Targeted Advertising
Last but not the least; targeted advertising is one of the best ways to drive significant users to your taxi app.
Don't know anything about taxi app development? If so, choose a professional app development company in Delhi that has immense expertise and experience to do it for you!!
There are majorly two options that are helpful in targeted advertising:
PPC Campaigns
Pay per click is a popular marketing technique that may substantially increase your passenger count and let you drive app installs along with increased return on investment (ROI).
Social Media Campaigns
When it comes down to generating leads and improving brand awareness, you can consider ad campaigns on popular social media platforms like Facebook, Twitter, and Instagram.
One of the best things about campaigns is that each one of them is specifically optimized as per your marketing objectives.
Final Thoughts
So,that's a wrap up to the marketing strategies for your taxi app that you should consider before you launch it.
Incorporate these 7 marketing strategies would significantly help you to market your taxi app and let you gain a strong foothold on the market. But building an app and market it isn't a cakewalk; you must get it done through a leading app development company that has immense expertise and experience to get the job done with ease.
This is where the importance of Appicial Applications comes in.
Appicial Applications is a leading app marketing company offer mobile app marketing services for newly launched mobile apps. With a dexterous crew of experienced app developers and marketing professionals, we efficiently leverage efficient, robust, and result-oriented digital techniques that may help us to build a taxi app and market it by utilizing cost-effective practices.
Looking out to start your own venture like Uber? Try HireMe, the easiest way to kick-start your taxi business.