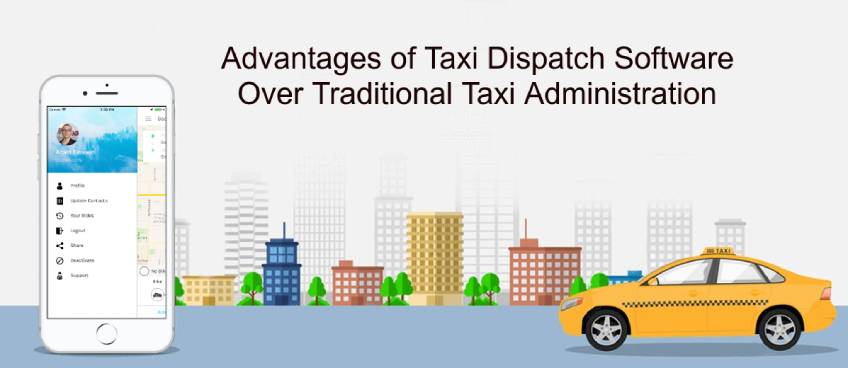 Software for taxi business makes administration, tracking, and getting leads easy. A taxi booking software makes life easy for owners, customers, as well as drivers. A taxi dispatch software can be developed with many customized features depending on your business. Traditional taxi administration is inefficient as it is not possible to keep a track of all the operations manually and optimize services. Most of the transportation companies are now depending on Uber clone app development and launching a taxi app service to provide better customer service and handle all the operations within a few clicks. A taxi app makes it easy for taxi drivers to find customers and provide professional services.
Better Standards And Rates
Transportation companies can find a customized taxi app service to be advantageous to maintain daily, weekly and monthly operations. It helps them get feedback on their services and improve their operations. It highlights any known issues for a quick resolution. You can pick any taxi app for sale and customize it as per the needs of your business. A taxi booking app gives a professional look to your business and lets you scale your business easily by making it available for customers to book it within a few clicks.
Makes Your Business Visible
You get better visibility across the local and global demographics when you launch a taxi booking app. Local users, as well as tourists, find it easy to locate the transportation services provided by your business and book a taxi as and when needed. Traditional taxi administration requires customers to dial the transportation number and check for the availability of taxis. Since the booking service is not available 24x7, it is not easy to find customers and retain customer loyalty. A taxi booking app is available 24x7 and lets customers find available taxi drivers and schedule pick up and drop. All the operations are automated and require no verbal communications. Scheduling, payment, cancellations, and a host of other services are available with easy clicks using this app.
Economic growth
You can easily scale the business of transportation with the launch of Uber clone app. A company can develop its taxi booking apps instead of paying a commission for services which bridge the services between the cabs and customers. Developing an app can be an expensive task but is worth if you are planning to stay with this business long term. This is the easiest way to grow economically and scale your business.
Easy Automation
You can upgrade and optimize the app with any features you want to provide a better user experience. You can seek growth with a lot of speed when you launch this app as it connects the customers directly to your business within a few clicks. You can tailor any features which fit your business needs at any point of time when you develop a uber clone script. It lets you scale your business easily and optimize services for better customer experience. Managing business operations becomes a breeze when you use these apps.
Safety
Customers find your service reliable and safe compared to the traditional taxi administration. Since the taxi app lets customers sign up and keep a track of all the schedules they book, it is much preferred over the traditional service. Solo women travelers will find it easy and safe to use. You are likely to generate more leads easily using an automated service with an app compared to the traditional management.
Registration of drivers and customers
The registration process for drivers and customers lets you keep track of all the information of individual drivers easily. Customers can choose which drivers are available when they choose advance booking options. Drivers to have the freedom to accept or decline the request and choose the amount of work. These services send alerts and notifications to customers as well as drivers. It lets drivers maintain punctuality and pick up and drop the customers at exact locations mentioned. The GPS enabled apps lets them locate any area or pick up spots easily making the customers happy and satisfied for a hassle-free ride.
Boosts driver productivity
Taxi drivers are encouraged to stay punctual because of the ease of use of booking apps. It helps them keep a tab on the number of hours they work and the payments they get. It boosts their productivity, morale, and increases their performance. Your business is likely to get a happy customer with every ride. You can keep a track of idle or available drivers and assign them a pick-up a task using this app.
Feedback
This is one of the important features which notify you of the problem areas and provide solutions. You get an insight into any issues and provide a resolution staying connected to the customers easily. You will not miss any opportunity to please your customers and let them have their say about your business and services.
Conclusion
A taxi dispatch software lets you reduce numerous operational costs and streamline every service, boost productivity, encourage drivers to stay punctual, and increase customer satisfaction. You can create a customizable app for Android, iOS, and various mobile operating systems to let customers and drivers use it without any hassle.