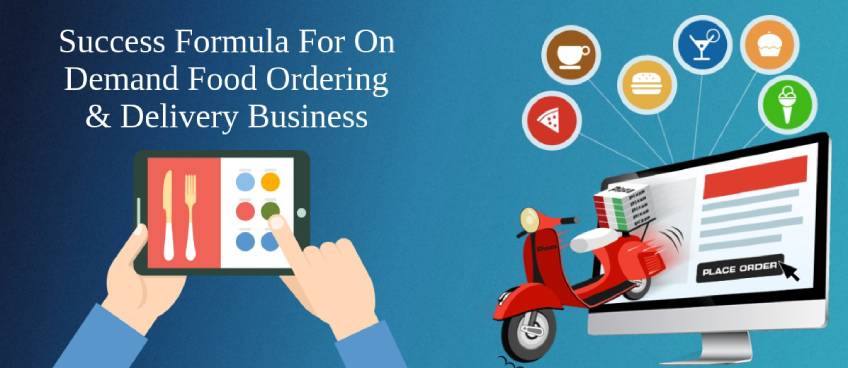 The online food delivery app proved to be extremely successful business model in today's time. Well, the hectic schedules, unpredictable working hours and busy lives have made it almost impossible for people to cook meals at home. Thanks to on-demand food delivery app, they can get food delivered to doorsteps. Looking at the growth engine of on-demand food delivery app development, it has been remarkable over the past few years. The statistics have already revealed that more than 85% of consumers rely on food delivery service at least once a month. The early adopters of this remarkable technology have already experienced explosive growth. With 8 out of 10 consumers using this specialized service every month, it is the best time for entrepreneurs to embrace this business model.
How to start online food ordering business?
You might have heard many people saying that just buy Uber clone app and become the next giant business in the industry. But the things are not as simple as it seems. Although there are many lucrative opportunities you should be well acquitted with various technical and also marketing aspects of setting up your business. For launching your own app in the market, you have to, first of all, ascertain what is the current deficiency existing in the market and what are the ways to actually overcome it.
Uniqueness
Although opting for Food Delivery Mobile App Development is must but at the same time you should come up with something unique. So you should always customize the generalized version of Uber clone.
Hire Professional Food Delivery App Development
Always hire a professional and reliable food delivery app development company that can meet all your individualized requirements. Native mobile apps are extremely crucial for starting up your business. It facilitates the utilization of device features just like a camera, GPS, contacts which are required by this business.
Innovative features
Try to come up with highly innovative features which ease the process of food ordering and delivery.
Some Tips to Start Development Of Food Ordering App
Placement of an order should be simple. So first thing it requires is creating a sophisticated and engaging application with innovative features that is being accompanied by the script which is bug-free. You can hire the mobile app development company which creates a completely refined and also rocking application which is relevant to the marketplace and your target consumers.
Essential features in your food delivery app
User Registration
The journey of every user in the food delivery app begins with registration. This assists business owner in the collection of most crucial information about the consumers like name, email id, contact number etc. This data is stored and can be utilized later for informing users about various offers and loyalty programs.
Placing an order
When a user finds something to eat, he/she should be in a position to place the order. The app must provide the user with an ability to add, delete or edit the food items in the cart.  Apart from that, a summary of the order must be displayed too.
Multiple payment options
Adding payment choices in your food delivery app is a must.These days users prefer making payment through the digital means. So there should be payment options of cash on delivery and also digital payment so as to allow greater flexibility to the users.
Real-time tracking
Once an order is placed it is just a matter of waiting now. But you should not make the wait unbearable for your customer. With a real-time tracking tool, they can easily track order and stay rest assured that their order will be reaching on time.
Customer rating and reviews
It is a striking feature which serves as the icing on the cake for the app. With the help of this feature, customers will be in a position to rate and give feedback about the various restaurants and dishes. It is a tried and tested method for letting the users to know which of the restaurant is good and whether they should place the order or not?
Loyalty program
This is another amazing way to boost your number of orders in your food delivery application. Another highly proven way to earn customer's loyalty is offering cash backs on the order when it exceeds a certain amount or you can give cash back to the customer for referring your app to the friends or family members for downloading.
Conclusion
The food ordering app is not something which is new but it is surely an impactful and also money-making platform for running a successful business. The online food delivery business still has lots of scope for innovation. It has been estimated that the on-demand food business has immense potential for the high-end growth in near future. So if you are thinking that the level of competition in this business is high and it is hard to establish a strong foothold in the industry you are wrong. Despite the competition, the start-ups can still establish their brand and achieve success and the good thing is that there are still few niches left unexplored that you can actually take. In fact it seems that food ordering applications are going to become more popular within coming years.