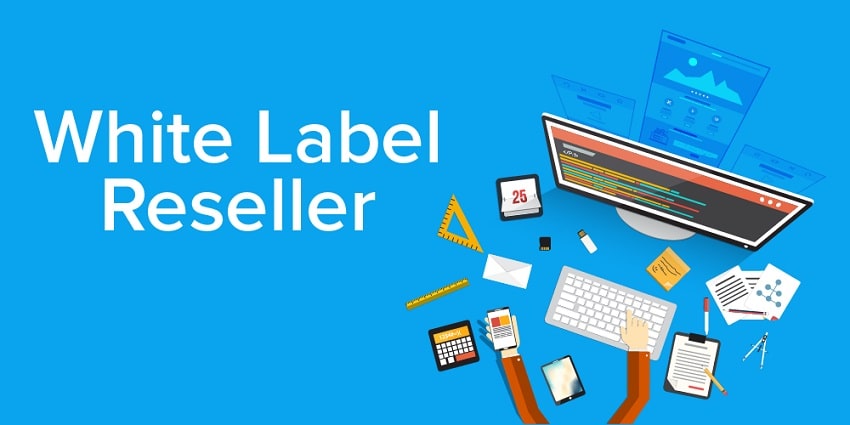 The mobile app development has undeniably evolved as one of the fastest-growing industry in today's times. There is a drastic increase in the utilization of mobile applications over a while. In the year 2016, a study reveals that approx. 62% of the organizations, whether small or large possess an app or in the process of acquiring the one. Thus mobile app development has already emerged as one of the top-paying service.
Earlier, the cost that is charged by the mobile app development company for developing an app is huge. It was in the range of hundreds to thousands of dollars for developing even just a small app. But the developmental cost has started to decrease due to the emergence of easy to utilize app-building tools and white-label mobile reseller agencies.
Whether you are a developer with innovative app ideas or a marketer, who want to tap the fastest-growing market becoming white label app reseller opens up the doors of opportunities for you.
Reasons for starting your mobile app reseller agency
Given below are a few of the reasons why you should initiate your mobile app reseller agency that is being geared towards start-ups and small organizations.
Huge Demand For Apps
Today almost all businesses want to invest in mobile applications. Even the small business owners who don't have the app earlier are looking forward to developing the one. The latest trends in mobile usage by consumers are very well recognized. These mobile apps are not restricted to pleasing consumers, but many of the organizations require it for internal use as well, and the possibilities are just limitless. So, even when your existing client possesses an app for customers, they may still require another one for finding the business solution with in the firm.
Pocket-Friendly Cost Structure
Just like any conventional business investment, it is crucial to take into consideration the cost before making the most appropriate decision. You are required to outweigh the cost of the mobile app against the potential risks & profits that are involved. The good thing is that it is not like other business investments where you have to shell a large sum of money to become a mobile app reseller. The cost structure of the white-label mobile application is pocket friendly. In the majority of the cases, businesses pay monthly fees for seeking mobile app development services. Apart from the cost-effectiveness, the while label app has the tendency to deliver a huge return on investment for the organization. Although the way cost structure has been set up, there is plenty of scope for earning profits.
It is convenient to become a reseller
Well, it has become quite convenient, and nowadays anyone can become the app reseller. There is no need to learn about coding or any other aspect of app development. Also, some of the app-building tools enable businesses to develop a mobile application from scratch without any experience. If you owe an agency, it gives you an extra advantage as there is already the setting up of business structure. So, you have to add your business requirements to the app rather than starting your business from scratch. Since there are many clients within a similar space or industry, and thus there is always a good chance that they also require similar types of apps. Thus, in this case, you can easily offer the same type of product to one or more of the client. Just brand it according to their unique requirements.
Affordable Mobile Apps
Wellbeing a mobile app reseller means that you are offering products at a cost that businesses are in a position to afford. Since there is huge demand, And you are providing a lucrative service at a lower cost in comparison to what the market is used to seeing. Now the days of spending hundreds of dollars for creating an app are overdue to the advent of the white app reseller program. So by simply spending in between $ 1000 to $3000 with a monthly subscription of around $50 to 200, you can develop an app. Also, small business owners are in very much of the need for services that are provided by the app reseller agency. Mostly they are also willing to pay the agency for crafting the mobile app strategy while they can focus on running their enterprise. Well, this industry has huge potential, it promises hefty returns and a large number of potential customers, especially when you are considering high demand and low cost of while label app reseller.
Double growth expected this year
Apart from the existing high demand, there is still immense growth that is being left in the app market. Today the app market is worth $50 billion, and it is expected to get almost double to $100 billion by the end of 2020. Thus you can see that there is a high level of growth within a short period. Thus mobile apps are here actually to stay for long. More consumers have already started gravitating towards the companies that provide a seamless user experience. This means that there are quite diverse app requirements. The mobile applications also provide an opportunity to deliver an app-based e-commerce platform for running a retail store and also the capability to extend loyalty programs, discount coupons or much more.
Success Measurement
Well, when you enter into a new business or enter a new venture, one of the most challenging aspects is to determine whether your decisions are paying off or not. Have you made appropriate decisions, or are your moves wrong? With the help of a mobile app reseller program, you can easily determine the mobile app KPI's that are quite obvious and convenient to track. It is not something that is a guessing game, but you are surely in a position to find real numbers whether the mobile app is working or not. The metrics will be slightly different when you are creating a mobile app for the internal communication business. In such a scenario, you require feedback from the customers and employees. The feedback is related to the experience of end-users. So based on what clients communicate, you are in a position to make alterations and improve your mobile app from time to time. So, maybe your first or second mobile app might not be perfect, but you will surely be able to improve as you continue. With the help of performance measurement metrics, you can certainly figure out what is perfect and what is not. Thus it is so easy to measure the success, and apart from feedback that you receive from clients, you can also check the reviews that your app receives from various sources. So by measuring the success of your app, it imparts you a chance to make the adjustments in the pricing structure for the reseller program.
Conclusion
The white-label mobile app industry is maturing at a quick pace, and new entrants are flooding the market. So, these businesses with ready-made platforms, extensive templates along wider reach are waiting to take care of all your white labelling requirements. When businesses hire mobile app development companies in India, the cost incurred is too high. This makes the task of app development out of reach for small businesses or even agencies who wish to deliver apps to clients. Also developing an app from scratch can be an extremely daunting process. Thus white labelling is something that can prove to be a turnkey solution for developing extremely powerful of apps. Embracing this all-new technology can facilitate app development functionality to the platform without even spending too much of your time and money. Starting your app reseller agency involves a tedious amount of work, but with the right partner, you can feel fairly secure. First of all, you have to assess the mobile app industry and market conditions before actually beginning as the first head as a white mobile app reseller agency. Despite whether you possess technical skills or not, you can become the app reseller. Due to low investment cost, you would be in a position to offer robust app solutions to start-ups and many small businesses.