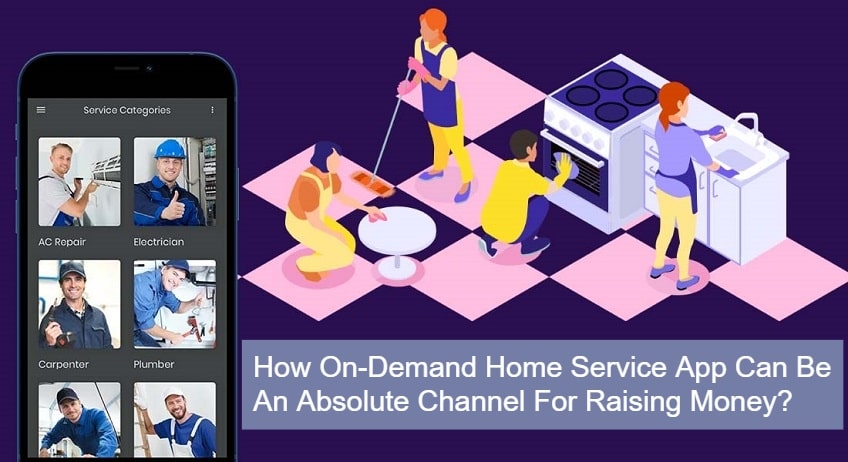 Since technology has taken the landscape by storm, people have started using on-demand apps. And one such example is on-demand home service app.
And because the current consumers are a part of a hectic lifestyle, building an on-demand app could be an ideal solution to attract and turn your visitors into potential customers.
Did you know?
Surprising... Isn't it?
And guess what! The numbers are expected to increase to an unprecedented scale!
Developing a convenient platform, as you could see, may provide the best repair and maintenance services for homeowners to raise a significant amount of capital. And for this, you must consider professional on-demand app development services!
But that could only possible if your app is infused with a multitude of features!
So, in this post, we'll talk about the 5 must-have features that may give your app stand out from the rest. Let's discuss them in detail.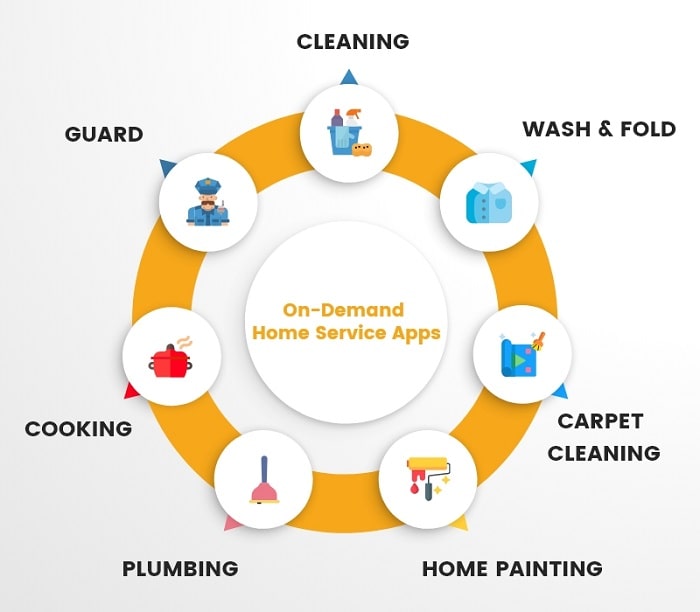 Don't Overlook Expertise & Credibility
One of the best things about the home service on demand app is that you are likely to get a range of service professionals while you can even check the reviews, ratings, credentials, and location. This would help you make the right decision that may seamlessly adapt to your needs and requirements.
Prioritize Subscription-Based Services
There's no denying the fact that homeowners generally spend 3 to 4% of their home's value on maintenance. When you choose an on-demand app, it would ultimately allow homeowners to buy a membership plan for maintenance where you don't need to pay for the services and get breakdowns fixed.
Consider Real-time Bidding
This is inevitably an incredible feature of a home service app!
This may allow users to post a custom chore or job with a price and request a quote to different professionals at once. And if any of the experts revert at the earliest by accepting in the auction, he/she is likely to take the lead further.
Personalized Tasks
Another exciting feature of the service app is that users can create your own personalized chore where they can list their requirements and suggest you add a chore in the app quickly in the future.
Comprehensive Features
When you integrate every flow of work in your app including scheduling, dispatching, invoicing, inventory, payments and more, it gives your app a competitive edge.
Make sure you include real-time appointment booking integration to enhance the functionality of your app to an unprecedented scale! Since the mushrooming growth of on-demand apps, many MNCs and corporate giants have started investing in on-demand apps.
In fact,
"One of the popular social media platforms, Facebook has also expanded into home services and eCommerce giant Walmart has partnered with a home service provider".
Final Thoughts
So, that's a wrap up to the importance of on-demand home service app can be an absolute channel for raising money!!
And it couldn't be wrong to say that the demand for the home services app is increasing substantially. But simultaneously, it is incredibly important for you to proceed with a proper approach under an expert's guidance.
Looking for an on-demand app development company? If so, your search ends here!!
Appicial Applications is the best on-demand app development company in Delhi that offers efficient, robust, and scalable on-demand home service app infused with a multitude of features without breaking your bank. With a dexterous crew of experienced professionals, we ensure your on-demand app must include features like Advanced Search, Service Scheduling, Multiple Payment Options, 24*7 Chat Support, Real-time Tracking, and so on.