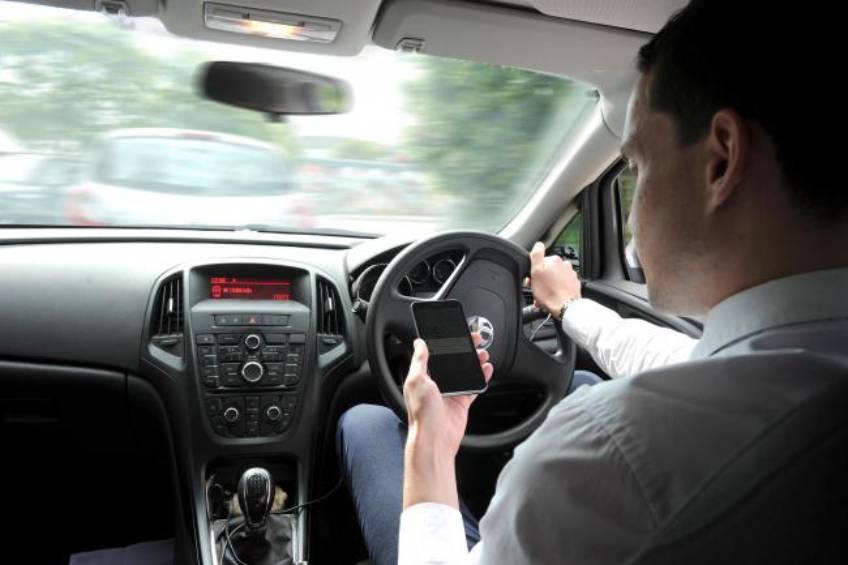 Booking a taxi has become easy with a taxi app. You choose the taxi app development program and create a better UI which is user-friendly not only to the customers but also to taxi-drivers and management. Tracking requests, pick-up and drop schedules are really easy with this app. Taxi drivers are the middle-men who keep the business running. It is essential to design an app using features which are easy to use for taxi drivers as well.
Taxi drivers play an important role in running your business. The drivers app developments make it convenient for them to track daily schedule and earnings with simple clicks on their smartphones. They are responsible for taking customers safely and timely to their destination. Taxi drivers are instrumental for customer satisfaction and are one of the important parts of the company providing taxi service. Since they are also the key people using the app, it is essential to customize the app to make it easy to use and navigate through.
Taxi app development needs features and specifications which taxi drivers can use to keep up with the schedule and track the requests. The app must be able to send requests automatically to the mobile of taxi drivers. Not all taxi drivers might use smartphones. No matter what type of phone the taxi driver uses, they must be able to get requests on their phones. If you are a taxi-service provider company who lets their drivers use smartphones, you can opt for enhanced features like GPS tracking, login credentials for drivers, and track their earnings.
This makes it easy for them to track requests, stay punctual, and productive on jobs and satisfy more customers helping them reach their destinations on scheduled time. The drivers app development can have these features which makes it easy for them to navigate and use without having to be tech- savvy. You can launch the uber clone app to start a taxi service in any location and scale it easily within a few months of launch. It is one of the most profitable businesses for start-ups which gives them financial freedom within a few months.
Customers get verified drivers and drivers get leads which gives them better earning. It also introduces them to a corporate way of working boosting their morale and productivity. Since the drive app development makes their daily routine easy, it gives them a chance to focus on customer satisfaction. The built-in features of this app help them finding the location of requests easily. The drivers can also display when they are available with the availability button. If the taxi service company lets you choose drivers, you can choose from the list of available drivers.
One of the benefits of driver app development is that taxi drivers get notifications for passenger requests, cancellations, updates, payments, etc. This gives drivers the freedom to accept or decline requests. With these apps, they also have the facility to forward requests to other available drivers if they are unavailable.
Privacy features of masking the number of the driver, information about the passenger's destination and pick-up address, automatic calculation of travel fares, and displaying earnings are one the automated features which the driver app development can include. The uber clone app has customized features for taxi drivers as well as passengers. This app can also include some additional features such as hotspots where the information about finding more passengers in a certain area can be displayed to the drivers.
Some advanced features can also be executed such as daily reports about the driving activities of the individual driver. It gives the companies the report about the performance of the drivers on a daily and monthly basis.
The features to be executed for drive app development are vehicle tracking with GPS, a dashboard for drivers which provides them daily reports, statistics, and other important information, notifications and alerts, e-printing options, availability button, and tracking the duration of each ride. You can as well add additional features for advanced taxi drivers and companies who prefer detailed analysis and reports for every driver.
The taxi app development helps the taxi business streamline their business processes and boost productivity, speed-up the process, as well as keep track of the performance of drivers. The feature for accepting comments, feedback, and ratings help businesses check the performance of the drivers and their performance patterns over a time period.
Taxi drivers can provide quick and reliable service to customers ushering more leads and building a better reputation for the company. The passengers too can ensure they are having a safe journey when they use your app service as it lets them count on the driver to let them pick up on time. They will also have the driver's information to ensure maximum safety while traveling.
Local and business travelers can rely on your service to get the best service, on-time delivery, and professional service. The ratings and reviews made available through this app let you optimize the process as and when needed. You can also include pick-up for nearby points using this app. You can efficiently monitor and manage these services through this app.
A passenger would look for primary features such as easy scheduling process. When the drivers receive information quickly and act on them, the passenger is likely to choose this service over the other services. You can strategically implement fares based on market research and ensure you are providing the best customer service to passengers through these apps.
When building a taxi app you can also choose to build a model for a web application as well. This is a cost-effective solution to making a quick launch of the taxi app. The cost of taxi app development depends on the features you want to add and the technology you want to use to build it. You can also create engaging features for drivers as well as customers if the budget suits you. It lets them use your app even during wait times when you include these features.